Should I Haggle Over the Price?
by Joel HusVar Buying a home, especially for the first time, is emotional. You've saved and scrimped for months—years even—and now you've found...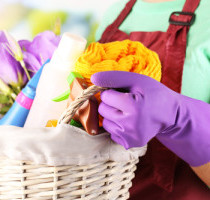 Spring Cleaning
by Joel HusVar Now that the weather is finally warmer and spring really seems to be here, it's time to tackle some of those nasty cleaning jobs you've ...